Saturday the family and I got to attend
a VIP experience in
Campy Spooky at Knott's Berry Farm
.
I was super excited to take the kids somewhere I'd been
when I was a little girl.
Me and my mom circa March 1981
Luckily
Jaime
brought her fancy camera and snapped
awesome pictures for me all day long!
I did do the photo editing,
so at least I was partially useful :)
Since it was all about Camp Spooky,
the kids got to dress up.
The Boy was a "Hawaii Guy" and loved posing with all the characters.
The Girl was a "Hula Girl" and she had no interest in going near
any of the characters.
We started the day with a yummy breakfast at Lucy's Lunchbox.
I loved how they served the kids' breakfast in keep-able containers.
Can we say new Bento container???
After visiting with some bloggy friends - like
Kara Noel
-
we hit the rides with
Jaime and clan
.
It was a lot of fun watching the kids having so much fun.
I loved being in the park before the crowds and enjoying everything with no lines!
I even did some some!
What was I thinking???
After that ride I was a little woozy for an hour or so :)
The Girl was all smiles starting Woodstock's Airmail,
but her feelings at the end were another story.
Hee, hee
The kids even got to do some trick or treating!
The Boys - big and little - did some of the Big Rides!
Ghost Rider, Montezooma's Revenge and Sierra Sidewinder to name a few.
The Boy was crazy excited to conquer the Big Rides.
The Girls kicked it together and had some fun of their own.
The Dentzel Carousel is a classic!
(see the picture of me above)
Why is my girl so crazy?!
We had a fantastic time at Knott's Berry Farm.
The staff was awesome, the rides were fun,
and there was something for each of us to do.
And we even got to pretend we were hot dogs.
Awesome.
I also loved the jail . . . so did the boys.
They were in awe that the guy in jail knew their names.
True confessions . . . so was I!!! LOL
Thank you
Knott's
and Camp Spooky for having us!
Bye!
We look forward to coming back!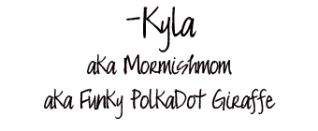 Disclosure: We were invited to Knott's Berry Farm by GigaSavvy to attend the VIP Camp Spooky Event. I attended because I was wanted to create fun memories with my family. I received parking, breakfast and park admission for free. I blogged about it because I wanted to and not because Snoopy & the Gang told me I had to. All the thoughts & opinions are mine.